AF-CMX-10N(V22) Glass Bottle Can Drink Vending Machine
Product parameters
Product Structure
Product Advantage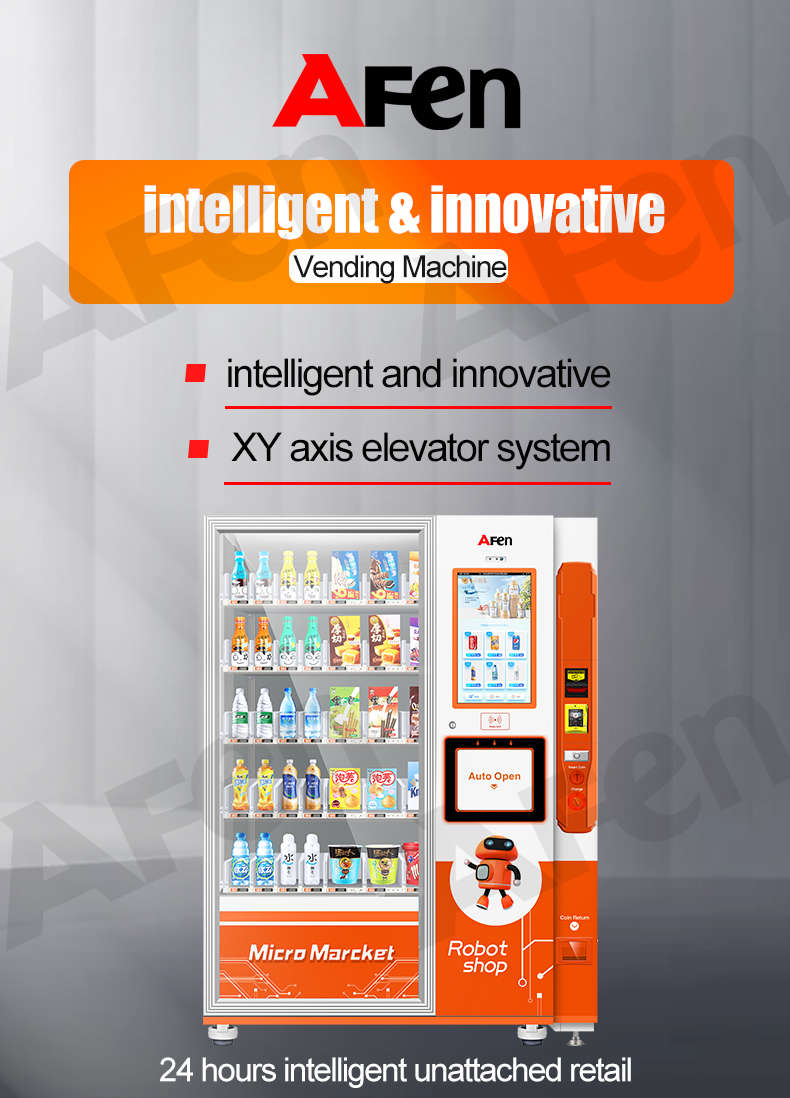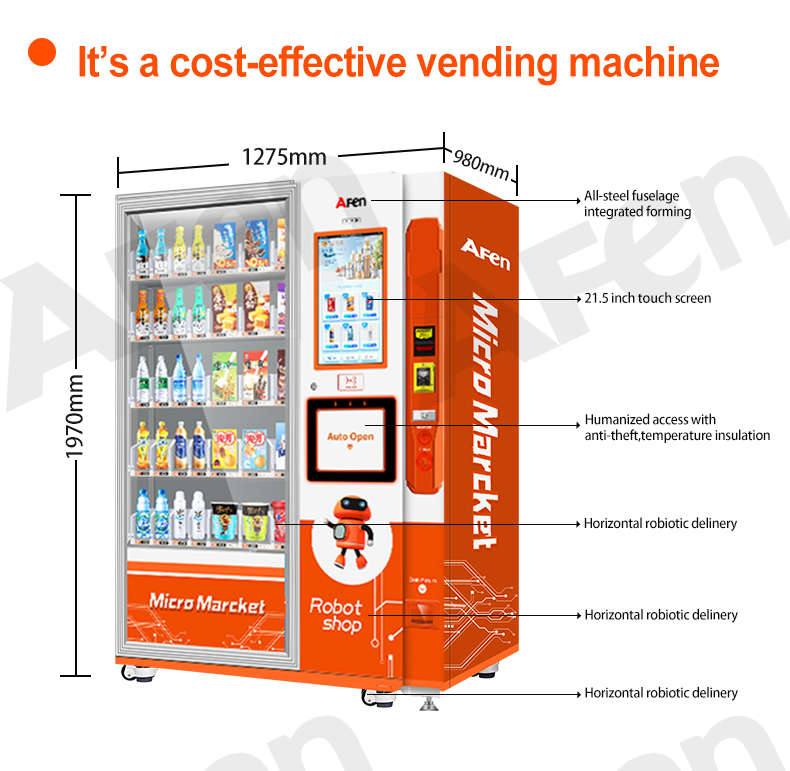 This machine has a capacity of 882~1188 items subject to the sizes of products.

Universal slots, compatible with a wide range of products. Can sell Medicine, Boxed masks, 3C digital, Cosmetics, Drinks, Snacks, Darily Products, Toys, Presents and so on.
22" high resolution touch screen, easy and convenient shopping experience and compatible with advertising.
It can be used for commercial activities such as brand promotion.

It is designed according to the ergonomic and consumers don't have to bend when picking up their products from the machine.
Precisely positioned distribution basket, suitable for fragile items, stable and safe
Automatic door with sensor to prevent products/hands from getting pinched.

Large full-view window with tempered glass(anti-explosion, anti-vandalism and durable).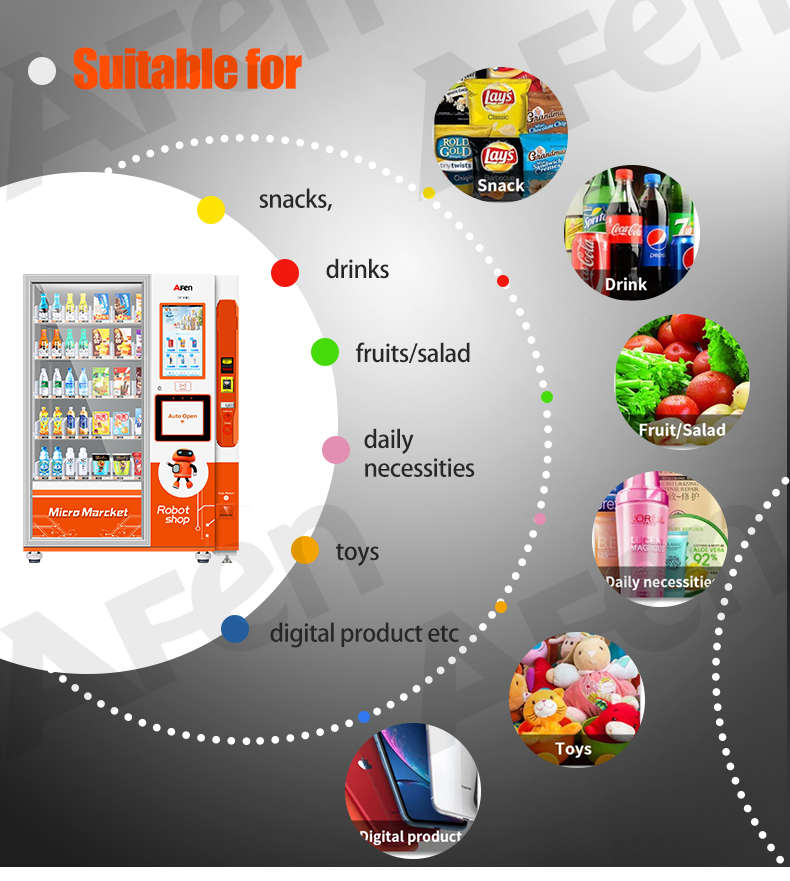 Compatible with different payment options.Coins, banknote, credit card, etc.

Added shopping cart function to support the purchase of multiple items at once